| | | | |
| --- | --- | --- | --- |
| | | | |
| Gameplay | Weapons | Attachments | Maps |
| | | | |
| Skins | Blog | Forum | Mechanics |
v5.2.0
Krinkov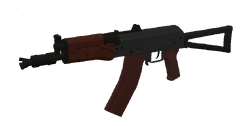 The
Krinkov
is a Russian Personal Defense Weapon that was added in the 5.2.0 update. It behaves as expected—a shortened
AK74
is both very similar in statistics and likeness. To bring it in line with other PDWs, the Krinkov has a higher RoF (rate of fire) than the AK74, but sub-par for a PDW—however, its close-range damage makes up for the loss in RoF.
Click here to find out more...
build
In the Test Place
build
Primary Weapons
Secondary Weapons
Maps
---
Miscellaneous
Metro Revamps.
Christmas themed maps.
New Cases & Keys (some of which are Christmas themed).
contacts
Key Contributors to the Wikia
contacts
timeline
Statistics
timeline
The Phantom Forces Wiki reached 100,000 edits on July 29, 2018.
Here's to 100,000 more!
---
This wiki was founded on
December 24, 2014.

Our editors have made
187,512 edits on 890 articles
and have uploaded 8,472 files
to the wiki!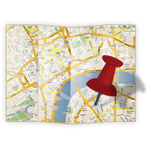 Happy 2020!
Welcome to 2020! There may not seem like there's much to do, but one of the pieces of information that languishes is the weapon pages. Oftentimes, the advanced information for each weapon may change in an update, and this can pass underneath the radar. Investigate weapons, ensure the information for the weapon is up to date, then move to the next weapon. There are a lot of weapons in Phantom Forces, but if you work with other editors, you can get the weapons up to date quickly and efficiently.
---
As always, if you dont feel like tackling a larger project, there is always housekeeping that needs to be done!
---
If you have questions regarding any of these pages, send a message to
DuoDeca-S
- they will be happy to assist you.
Thank you for your contributions, editors!
Community content is available under
CC-BY-SA
unless otherwise noted.