v5.7.0
Type 20
The Type 20 is a rank 37 Japanese Assault Rifle. Recently issued to the Japan Self-Defense Forces(JSDF), this assault rifle has a slower rate of fire but consistent damage that rewards accuracy. It also has a varied selection of several unique attachments to fit all the needs of modern-day combat encounters
Click here to find out more...
build
In the Test Place
build
Primary Weapons
Secondary Weapons
Melee Weapons
New Grenades
Frag Grenades
High Explosive Grenades
Note: This article refers to both "Dynamite" and "Dynamite-3"
Impact Grenades
Maps
Note: Ravod 2016 are changes proposed for
Ravod
. As such, it is not included in the
Maps
page or lists
contacts
Key Contributors to the Wikia
contacts
timeline
Statistics
timeline
The Phantom Forces Wiki reached 100,000 edits on July 29, 2018.
Here's to 100,000 more!

We reached 1,000 pages on October 19, 2021.
We've come a long way, haven't we?
---
This wiki was founded on
December 24, 2014.

Our editors have made
199,141 edits on 1,164 articles
and have uploaded 9,535 files
to the wiki!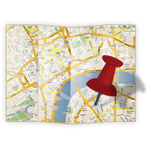 Happy 2022!
Welcome to 2022! There may not seem like there's much to do, but one of the pieces of information that languishes is the weapon pages. Oftentimes, the advanced information for each weapon may change in an update, and this can pass underneath the radar. Investigate weapons, ensure the information for the weapon is up to date, then move to the next weapon. There are a lot of weapons in Phantom Forces, but if you work with other editors, you can get the weapons up to date quickly and efficiently.
---
As always, if you dont feel like tackling a larger project, there is always housekeeping that needs to be done!
---
If you have questions regarding any of these pages, send a message to
DuoDeca-S
- they will be happy to assist you.
Thank you for your contributions, editors!