v5.6.0
Gyrojet Mark I
The Gyrojet Mark I is an American prototype pistol that was added in the 5.6.0 update.
The Gyrojet Mark I is an atypical pistol. It fires gyrojets, small rocket-propelled munitions. This produces an unusual damage profile where the Gyroket Mark I gains damage the further the projectile travels. However, the projectiles are somewhat inaccurate, limiting its effectiveness at extreme ranges.
Click here to find out more...
build
In the Test Place
build
contacts
Key Contributors to the Wikia
contacts
timeline
Statistics
timeline
The Phantom Forces Wiki reached 100,000 edits on July 29, 2018.
Here's to 100,000 more!
---
This wiki was founded on
December 24, 2014.

Our editors have made
194,828 edits on 989 articles
and have uploaded 8,966 files
to the wiki!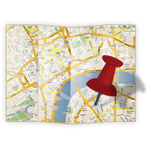 Happy 2021!
Welcome to 2021! There may not seem like there's much to do, but one of the pieces of information that languishes is the weapon pages. Oftentimes, the advanced information for each weapon may change in an update, and this can pass underneath the radar. Investigate weapons, ensure the information for the weapon is up to date, then move to the next weapon. There are a lot of weapons in Phantom Forces, but if you work with other editors, you can get the weapons up to date quickly and efficiently.
---
As always, if you dont feel like tackling a larger project, there is always housekeeping that needs to be done!
---
If you have questions regarding any of these pages, send a message to
DuoDeca-S
- they will be happy to assist you.
Thank you for your contributions, editors!